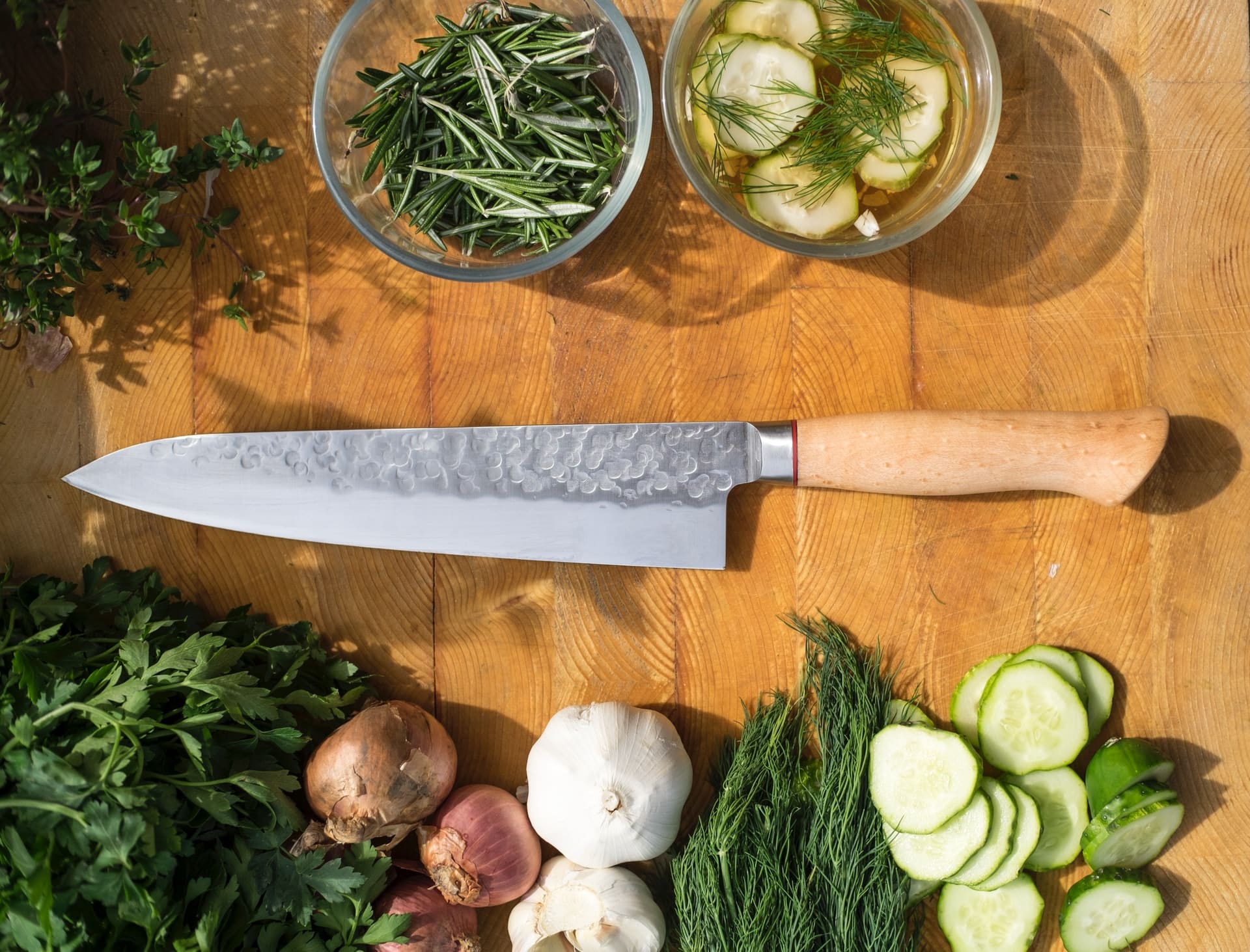 How to Make Ashwagandha Oil at Home – All You Need to Know, Tips, Tricks, & More
This post may contain affiliate links. Read the full disclosure here
Stressors abound in today's world, and because stress leads to physical and mental disease, you should seek methods to feel better.
If you are worried or anxious, you have probably heard about Ashwagandha, which compels you to do your tasks and other house chores.
You would be glad to know that Ashwagandha oil performs the same action to recover you from anxiety and discomfort.
We shall show you how to manufacture Ashwagandha oil and which extracts to take in this article.
Quick Summary
---
The steps covered in this article are:
How to make Ashwagandha oil?
How to use the oil?
Other extracts of the herb
Experience with Ashwagandha oil
In-Depth Guide on How to Make Ashwagandha Oil
Ashwagandha oil is made from the Ashwagandha plant and is just as effective. It has a relaxing effect and helps with numerous health issues like headaches and hypertension.
Note that the root of the Ashwagandha plant makes this oil.
The good part is that Ashwagandha oil nourishes by providing natural suppleness and elasticity of the skin and makes it ideal.
This massage oil is beneficial to both the young and the old, who have a muscular tone that is either growing or deteriorating and might use some help.
Note: If you want to know How is Ashwagandha Best Absorbed click HERE.
Components of Ashwagandha Oil – Here's What You Need
The components of Ashwagandha oil are
Sesame seeds.
Organic sesame oil.
Ashwagandha root.
How to Make Ashwagandha Oil at Home? – Step-by-Step Guide
Ashwagandha grows throughout India, and its oil has been a traditional massage for a long time. It appears to be a good choice if you go for the herbal treatment.
The process to make Ashwagandha oil at home is listed below:
Step 1: Combine the Components
The first step in the production is to mix up the components. Take 3 cups of sesame oil and mix it with a half cup of Ashwagandha root in a closed container.
Step 2: Water Addition
Then add water halfway through your pot to ensure the mixture is well with it.
Step 3: Cooking Stage 1
In the first stage, cook on low flame for four hours. If you cook for this long time, it will allow the smooth extraction of oil from the roots.
Step 4: Leave Overnight
Cool down the mixture and let it stay like this for one night.
Step 5: Cooking Stage 2
The second stage will require you to cook for another four hours on low heat.
Step 6: Filtration Process
Remove the Ashwagandha root and filter the oil into a bottle.
Step 7: Ashwagandha Oil is Ready
Your Ashwagandha oil is ready to go so that you can apply it to see its results for yourself.
Note: If you want to learn How Long Ashwagandha Withdrawal Lasted click HERE.
How to Use Homemade Ashwagandha Oil?
Herbal massage oil is a way to unwind before bedtime. Self-massage is one of the therapies to reduce stress, particularly when you are overloaded or have trouble sleeping.
After you make the oil, you have to follow a procedure:
First, you have to pour it into a silicone travel container.
Then place this travel bottle in a cup of warm water for one minute.
It will warm the oil.
You can implement the warm oil and have a massage.
You can apply the oil after the shower for your ease. This Ashwagandha oil is the ultimate warm herbal embrace, and the benefits are potent if used regularly.
Importance of Ashwagandha Oil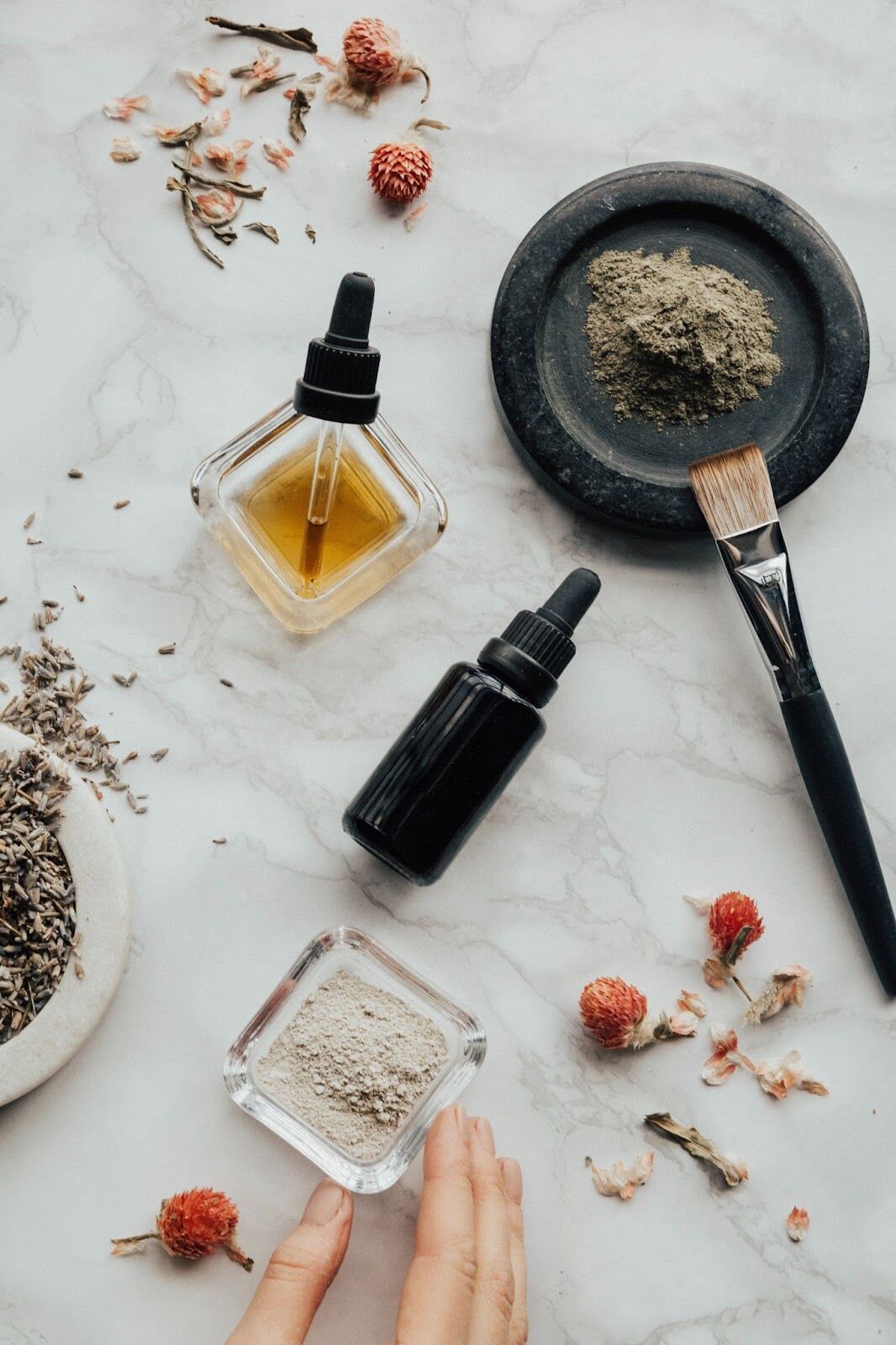 Ashwagandha Oil is beneficial for nerve and muscular discomfort, poor circulation, and anxiety. It proves to restore the natural suppleness of your skin. It benefits in the following ways:
Helps to Cure Skin Ailments
Ashwagandha oil is the ideal treatment for skin problems and infections. You only need to apply this oil to the afflicted area of your body. Allow it to sit for a few hours before you wash it off. It will provide your skin with better results.
Note: If you want to know a complete guide on Ashwagandha click HERE.
Relief of Pain
Ashwagandha oil can reduce muscular tension and discomfort in your body. Inherent analgesic properties of the phytochemicals are present in the root of this plant.
This oil includes natural anti-inflammatory qualities to help you minimize joint swelling. You only need to massage this oil directly on the afflicted region to obtain relief in a short period.
Potential to Alleviate Anxiety
Ashwagandha is used to treat mental illnesses. The oil has the same benefits as the herb itself. You can gently massage it on your forehead after mixing it with any essential oil. It calms your skin and improves circulation.
You will quickly relax and feel your tension dissipate as it regulates dopamine in the brain. Improvement of your cognitive abilities is possible with this oil which allows you to sleep better. Its regular massage on the forehead will help you cure your stress, anxiety, and depression.
Improves Memory
Ashwagandha oil may aid in the improvement of cognition, memory, and the capacity to execute motor actions after being instructed. This essential oil substantially improves reaction times during cognitive tasks.
Note: If you want to know more information about Asghwagandha click HERE.
Enhances Muscular Health
We searched for Ashwagandha essential oil and noticed that it increases strength and muscular growth. If you take continuous massages with this oil, you'll feel better energy yourself.
It also decreases body fat percentage and lowers cholesterol levels. You'll sleep better after applying Ashwagandha oil as it soothes your mind.
Ashwagandha Extracts
There are a variety of supplements for Ashwagandha intake. The sources from where we can extract Ashwagandha are:
Roots
Leaves
Roots and leaves both.
Forms of Ashwagandha
There are different types of Ashwagandha, but some are easier to come by than others. These products start as a powder responsible for the health benefits. Ashwagandha comes in the form of:
Powders
Tablets
Capsules
Oil
The most effective of these four is Ashwagandha oil because it can help massage therapy and relax the tissues of your body.
Frequently Asked Questions (FAQs)
What is Ashwagandha oil good for?
Ashwagandha oil presents various health benefits for the user. It can help reduce muscle or nerve pain and any other Vata disorders. It can help improve blood circulation and overcome debility as well as anxiety.
Where do I apply Ashwagandha oil?
You need to apply the warmed oil to the whole body at least once a week for 15 mins. While you apply it, pay special attention to the head, lower back, abdomen, and feet.
How to Make Ashwagandha Oil at Home – Final Verdict
You can easily make Ashwagandha oil at home to distress your mental health. It is necessary nowadays as you are completely busy in your daily routine and don't get enough rest to calm your mind and body.
It can be used as an essential oil and applied over the body for helpful enzymes. This way, you can feel comfortable in your work and health.
Oil made at home would be easy to rely upon because it would contain all-natural ingredients to benefit you in every way possible.
If you want to know how you can care for your body and mind click HERE.