Cortisol Manager Supplement Review
This post may contain affiliate links. Read the full disclosure here
Cortisol, sometimes referred to as the "stress hormone", is responsible for many bodily processes such as metabolism, immune response and the handling of stress.
It is produced by the adrenal glands in the body, which are found in the kidneys. The hypothalamus and pituitary gland, both situated in the brain, regulate the body's cortisol levels.
If the levels in the body are too low, the brain sends signals to the adrenal glands to produce more. Cortisol is then dispersed throughout the body to be used by cortisol receptors for a variety of bodily processes.
High-stress jobs and environments can lead to chronic stress, when the body is stuck in overdrive, over producing cortisol. This can lead to symptoms such as
Irritability
Fatigue
Anxiety
Weight gain
Digestion problems
Lower sex drive
Difficulty sleeping
What is Cortisol Manager? Is it legitimate?
Cortisol Manager is a hormone controlling supplement designed to facilitate the healthy rise and fall of cortisol levels in the body.
Cortisol Manager can help you establish a healthier cortisone cycle. This promotes enhanced sleeping patterns, the reduction of fatigue throughout the day, and also improves adrenal health.
Yes, this product is legitimate. Cortisol Manager uses a blend of studied ingredients combining herbs from ancient herbs from Ayurveda tradition combined with recent developments in modern medicine.
Cortisol Manager Ingredients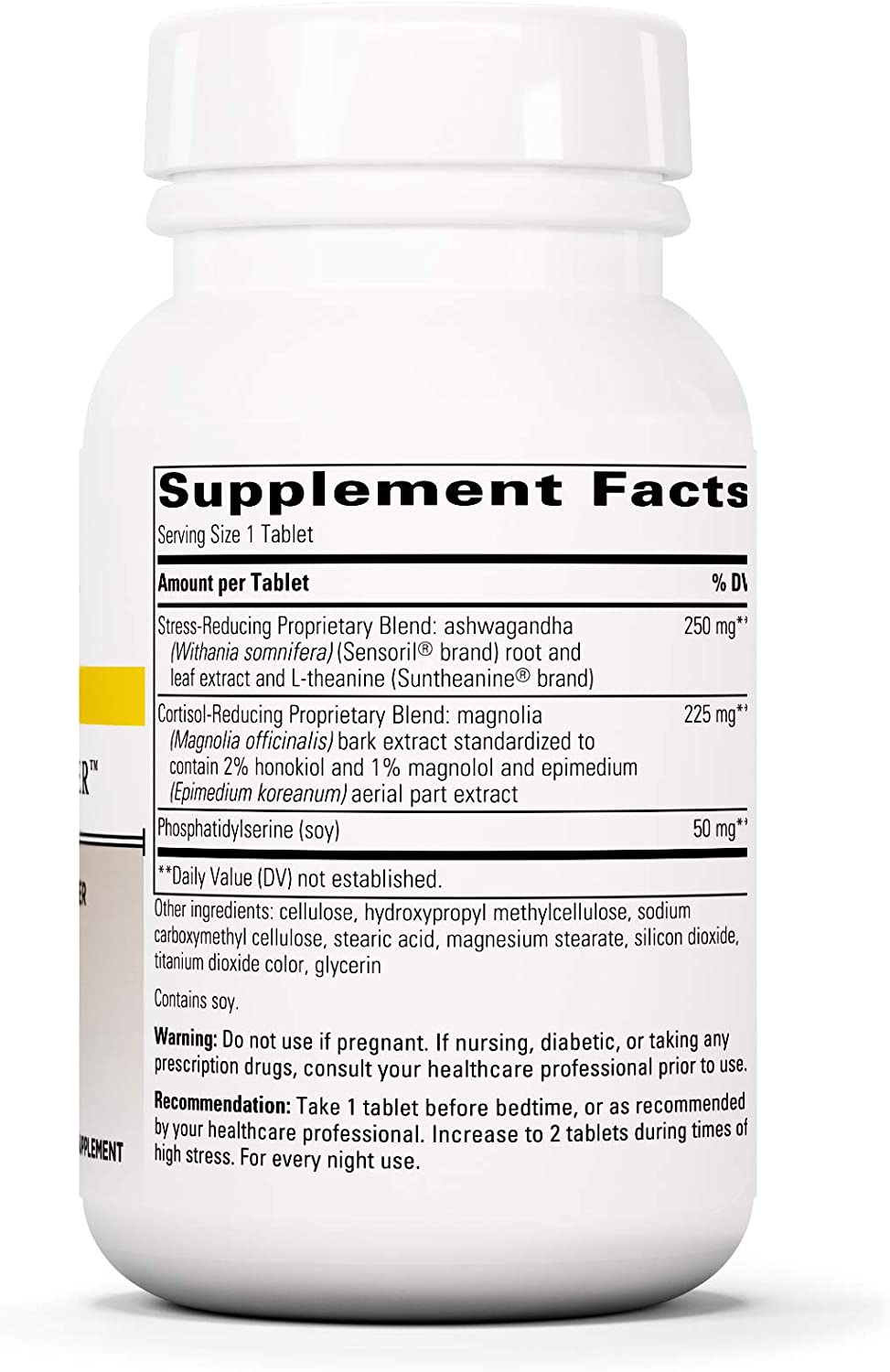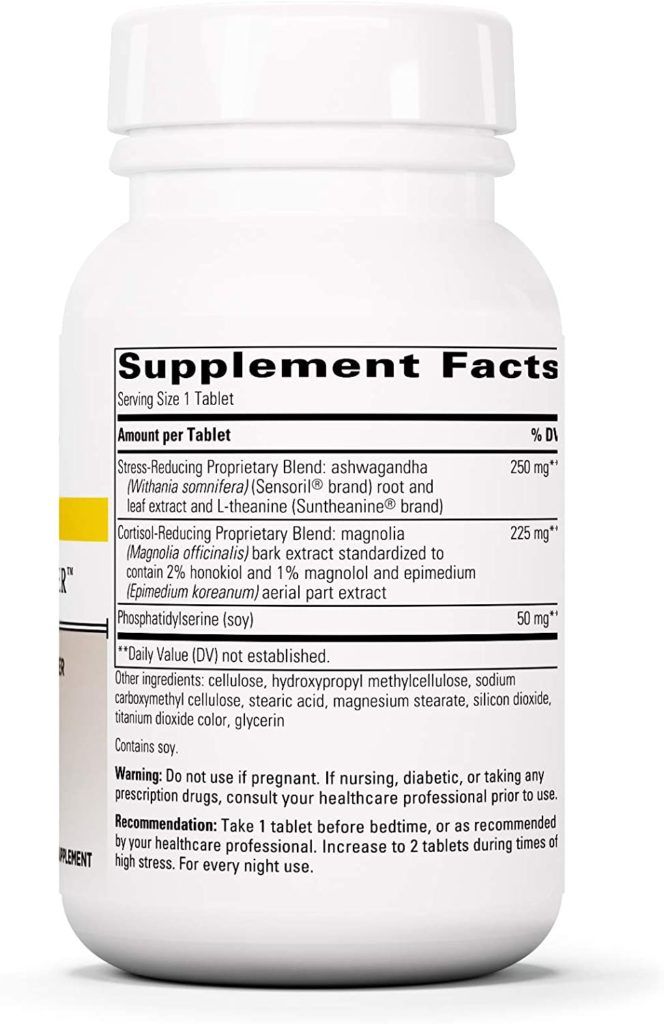 Cortisol Manager contains natural ingredients and no preservatives or artificial flavors.
It does not contain any eggs, peanuts, tree nuts, salt, gluten, shellfish, fish, wheat, yeast, dairy or sugar, so it is safe for most people with allergies. It is also vegan.
250mg of their stress-reducing proprietary blend. This blend features ashwagandha root, leaf extract and L-theanine.
225mg of their cortisol-reducing proprietary blend. This blend features magnolia bark extract and epimedium.
50mg of phosphatidylserine
Ashwagandha is an evergreen shrub commonly used in Indian medicine which can help reduce cortisol levels, insomnia and fatigue. Ashwagandha has also been used to treat other conditions such as constipation, diabetes and memory loss. This supplement uses the Sensoril Ashwagandha extract as its source.
L-theanine is an amino acid that is not produced by the body. It is commonly found in tea and some kinds of mushrooms. It is believed to regulate chemicals in the brain such as dopamine and serotonin which influence stress, mood and sleep. L-theanine is commonly taken for relaxation and to alleviate drowsiness.
Phosphatidylserine is a chemical which is extracted from soy lecithin. It is essential for cognitive function. It is believed that natural phosphatidylserine levels deteriorate with age therefore supplementation can be highly beneficial. It also promotes healthy sleep and enhances mood.
Magnolia is a native tree to China containing honokiol and magnolol. These compounds help to reduce stress and promote healthy sleep. Magnolia also influences the release of serotonin and dopamine in the brain which affects mood. Studies show that magnolia can help battle depression.
Epimedium is a popular herb inChinese medicine also known as "yin yang huo" but more commonly referred to as "horny goat weed". As the name horny goat weed suggests, it is a form of natural Viagra, it helps people suffering from erectile dysfunction and low libido. Epimedium helps relax the muscles and promotes blood flow around the body.
Directions
Cortisol Manager is available in packs of 30 or packs of 90 and should be taken 1 hour before bed, every night. During periods of high stress, the intake should be increased to two tablets.
Cortisol Manager Supplement Reviews
Cortisol Manager boasts a healthy 4 out of 5 stars on Amazon with over 1,300 reviews – a very large dataset that proves a high level of reliability.
Most of the reviews claim that Cortisol Manager helped with their insomnia. People stated that they not only slept for longer periods whilst using it, but their sleep quality also dramatically improved.
In turn, this reduced fatigue throughout the day and many people experienced a reduction in mood swings – a likely result from feeling refreshed due to a good night's sleep.
A reduction in anxiety was also well-documented among reviewers – many of which were on medication to control their anxiety. A fairly consistent trend among reviewers was that their anxiety was always worst in the mornings, and this is when cortisol levels are naturally at their peak. Therefore, it stands to reason that Cortisol Manager could alleviate morning anxiety in particular.
Some reviews also cited that it helped with other conditions they were suffering from such as premenstrual dysphoric disorder and migraines. Given that cortisol has many impacts on the body, it can likely have positive effects on people suffering from certain conditions that perhaps it is not designed to treat.
Cortisol Manager Side Effects
Although largely popular among takers, the Cortisol Manager Supplement can have side effects in some people. However, the most common complaint was rather, no effect at all. Certain individuals found that it did not affect their sleep pattern. They still woke up during the night and felt fatigued during the day. On the more extreme end of the scale, some people actually found that the tablets made their insomnia worse.
There are also a few instances of reviewers claiming other negative symptoms such as headaches and hot sweats, but these are few and far between.
About Integrative Therapeutics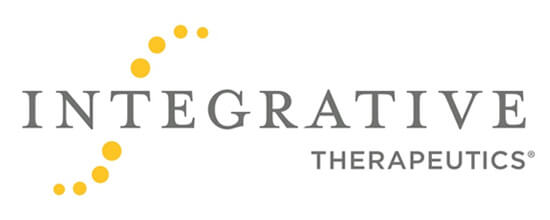 Integrative Therapeutics is a trusted manufacturer of clinically-proven nutritional supplements. Formed 35 years ago, Integrative Therapeutics was originally four different companies that merged: Vitaline Formulas, NF Formulas, Tyler Encapsulations and PhytoPharmica.
These companies became one with the aim of collaborating to bring the best that science and medicine can offer.
Integrative Therapeutics features a Medical Advisory Board which is composed of healthcare experts in their given fields and has numerous projects furthering the availability of quality, accessible healthcare knowledge, such as Integrative Wisdom and TAP Integrative.
They follow a strict design process which is highly effective. The first step is quality ingredient sourcing. Integrative Therapeutics only collaborates with suppliers who meet their strict specifications for sourcing and quality control.
Their second step is formulation development. They follow a thorough design process deeply-rooted in scientific theory. This ensures their supplements have their desired effect and are not simply the latest "health trend".
Their third step is manufacturing. They operate with safety and quality as two vital components. Their labs feature the latest equipment, security card access, and strict controls over the environment for precision. They are regularly tested for safety and quality control by the NSF International and the Emerson Quality program.
Their final step is truthful labeling. They take pride in ensuring that their labeling is clear, and void of misleading language, so that practitioners and patients can make educated decisions. They also go beyond the requirements of the FDA to specify the absence of many ingredients that people may be susceptible to. This sets them apart from the competition.
In 2008, Integrative Therapeutics became a partner of the Schwabe Group, a group with a vision of "From Nature For Health". Based in Karlsruhe, Germany, the Schwabe Group has been leading the manufacturing of phytomedicines worldwide for the past 150 years.
Their core values are innovation, reliability, responsibility and quality.
Cortisol Manager Alternatives
As you'd expect, Cortisol Manager isn't the only option for managing stress or cortisol.
Cort RX
Few products are marketed as cortisol controlling supplements. But one such product called CORT RX proves popular among buyers. It contains a completely different set of ingredients to Cortisol Manager, focusing heavily on Schisandra. A fruit that has been shown to reduce fatigue and stress by regulating cortisol levels. Cort RX reviews mentioned it "Helps me sleep better and reduces belly bloating" or that it is "Great for reducing stress & nervous energy"
Calm Now
This supplement uses a blend of herbs and vitamins to bring your body back into a state of balance. Uses ingredients such as Ashwagandha, Rhodiola Rosea, Bacopa Monnieri, and B-Vitamins to help keep the body calm, yet alert. You can find our full Calm Now supplement review here.
Zen Stress & Anxiety Supplement
Similar to Calm Now, the Zen Stress & Anxiety Supplement uses a blend of adaptogens, vitamins, and minerals to help manage day-to-day stress. This supplement uses Ashwagandha, Rhodiola Rosea, Bacopa Monnieri, Magnesium, Zinc, L-Theanine, and more.
Ashwagandha
Another alternative is directly taking ashwagandha supplements – one of the ingredients in Cortisol Manager. As mentioned earlier, ashwagandha is an Indian shrub which has been widely used to treat insomnia and reduce fatigue.
Learn more about the best Ashwagandha brands here.
My Recommendation
It is clear to me that Cortisol Manager is a great supplement for anyone suffering from cortisol problems. The scientific literature shows us that cortisol is directly responsible for bodily processes and feelings such as sleep, fatigue and anxiety.
Therefore, supplementing with tablets to control the bodies cortisol cycle can be a healthy, effective way to regulate cortisol levels which will lead to an improved quality of life.
Integrative Therapeutics is a leading manufacturer of science-backed nutritional supplements, therefore by buying Cortisol Manager you can be assured that you are going to get functional supplements that are of the highest quality.
The reviews on Amazon further support the trust in Integrative Therapeutics. Most of the reviewers found that Cortisol Manager improved their sleep where other supplements had failed. And it was evident that many reviewers were returning buyers who include Cortisol Manager as part of their daily supplement regiment.
So, if you are in the market for a sleep-promoting stress-reducing supplement, Cortisol Manager is a great option. Given that it's vegan and the fact that it doesn't contain any allergens other than soy, it's a great natural supplement that is viable for nearly everyone.